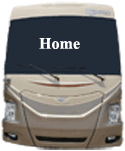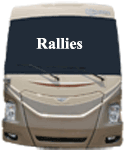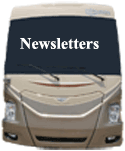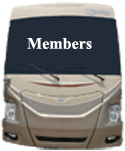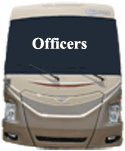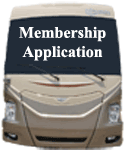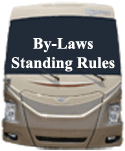 FLORIDA DISCOVERY SUNSHINERS
Up Coming Rallies
Nov 30 - Dec 4, 2018
Sanlan RV Resort
3929 US 98 S
Lakeland, FL 33812
863-665-1726
Call resort for reservations
Ask for Steve Webber
$44.00 / night
Hosts: Mark & Jorie Salomon
We have some very exciting events planned.....Christmas Market, Christmas House Tour, Bok Tower Christmas music concert & Symphonic show, Christmas Murder Mystery, Florida's latest University Tour- Polytechnic, and Tram Tour of B Ranch.....and our always fun gift exchange......and more!!! To make sure we had such a full agenda & based on attendance we consolidated this Rally to members of both Mid-Week Flamingos & Discovery Sunshiners......adding only another day to our normal rally. I consulted with Jim Dykes and myself as President's of both clubs before consolidating the rally for both clubs. When you call in let Steve Webber know you are here for the Flamingos/ Discovery Rally. The rally now runs from arrival Friday Nov 30th to departure Wednesday Dec 5th. Please call in your reservations as soon as possible as reservations are tight even in this 500 site RV Park. All other details are as described below:

The December Christmas 🎄Rally has been decided.......Sanlan RV Resort Lakeland, Florida! We chose this site as it is centrally located for all of us and chose this date for the least interference with everybody's holiday plans! Check out the website... http://www.sanlan.com/ about.html....This is a beautiful new park surrounded by 7 miles of nature trails, a golf course and plenty of places to walk the dogs! Bring your bikes 🚲 for plenty of back to nature! Exclusive use of the clubhouse, 50amp service and full hookups with cement pads are at a Rally Rate of $44 a night with no additional taxes or charges @863-665-1726. Ask for STEVE Webber if you have any questions. It Is listed as the Flamingos/Discovery Rally. You can call in your reservation up to 2 weeks in advance individually but know that you will be charged for all 5 nights at the time you pay. We have 16 sites reserved
Jan 8 - 11, 2019
Ocala Sun RV Resort
2559 SW Hwy 484
Ocala, FL
Fees are $39 per night for 10 or more units and $49 per night for 9 or less units. Reservations at (352) 307-1100 they require one night payment in advance.
Final payment needs to be paid in full 15 days prior to rally, otherwise you will be removed from rally list with NO REFUNDS OR SITE CREDIT.

A full refund will be given to rally members in the event of not being able to attend the rally (health or breakdown). An agenda for the rally will be sent out a week prior to rally.
Hosts: Bruce & Jody Bruce
Jan 27 - Feb 2, 2019
DOAI SE Regional Rally
Lazydays RV Resort
The Southeast Region rally is coming up starting Sunday January 27, 2019 leaving Saturday February 2, 2019 at Lazydays in Seffner, Florida. The Florida Discovery Sunshiners are working hard preparing for the rally. The theme is "Discover the Florida Crackers". Who are the Florida Crackers and how did they get that name? Come to the rally and find out. They will have camp discovery where you can learn more than you can ever imagine about your Discovery. There will be plenty of good food, entertainment, pet parade, vendors and camaraderie. General RV will have the new Discoverys on display for us along with lunch and entertainment.  I also heard through the grapevine that Elvis may show up one of the nights. I guess he is still alive and well. Please be sure to register for this rally (a 2 part registration form). If you have not attended this rally or it has been a few years, this will be a very interesting rally and lots of fun. You will meet many new and old friends. You will be enjoying yourself so much you won't want to leave. There is a link to the registration form below.
Hosts: Florida Discovery Sunshiners
Feb 15 - leave the 19, 2019
Paradise Oaks
Bushnell, FL
Hosts: Don & Bet Eldred
Feb 28 - Mar 3, 2019
Passport America Rally
North Florida Fairgrounds
441 Paul Russell Rd
Tallahassee, FL 32301
PRICING
2 Adults 1 RV, 30amp Water/Electric $395
1 Adult 1 RV, 30amp Water/Electric $310
2 Adults 1 RV, 50amp Water/Electric $430
1 Adult 1 RV, 50amp Water/Electric $340
Each Additional Guest $125
EARLY BIRDS (Wednesday, February 27th) $35
T-Shirts $15
Tour: Best of Tallahassee $95 per Person
Rock Painting (pre-registration required) Free
April 5 - 9, 2019
TBD
Need Hosts
Apr 29 - May 5, 2019
TBD
Hosts: Carolyn & Walter Furness